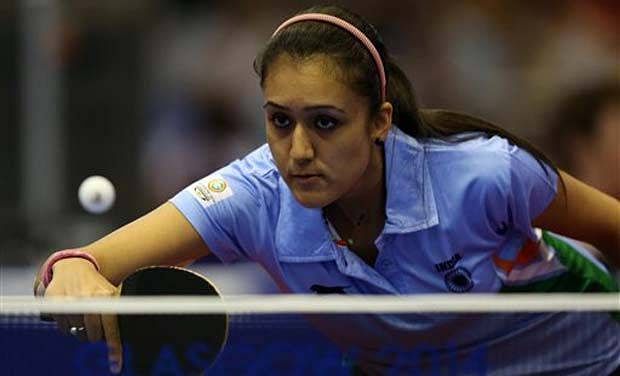 Deepak Ramesh:I don't know how many would have been aware of this name "Manika Batra " before the Commonwealth games started .. She has lighten up the tournament with her performances spot on ..
This Delhi born , 22year old girl got many offers from modelling industry and yet she rejected those to take up a serious career in Table Tennis
The sport flows naturally in her family blood as both her sisters were table Tennis players
She is the Top most ranked Table Tennis player in India Right now and ranked 58th in world Rankings
Table Tennis started with a Historical victory for Indian Team over the So called "Event favourites " Singapore team in the finals
Indian team consisting of Manika Batra , Madhurika Patkar , Mouma Das won 3-1 in the finals . Manika Batra defeated the World no.4 Feng Tianwei in the deciding set and also defeated Zhou Yihan .
Manika Batra turned the Whole attention towards her with this thumping play against the top seeded Feng Tianwei .
And then "Women's doubles " Event followed . Manika Batra and Mouma Das pair lost in the Finals and ended up with a Silver medal
She has brought a wholesome attention to this sport there is no doubt that . So as a Sports Enthusiast , I wish this Delhi born a All the best for Her Future.